Back again this time, the score is to be settled … on a board of chess. The whole window surface is like a massive checker board where each piece can be moved freely in their own territory. 
You have to be strategic and make your move to Bared because this decision is definitely game changing...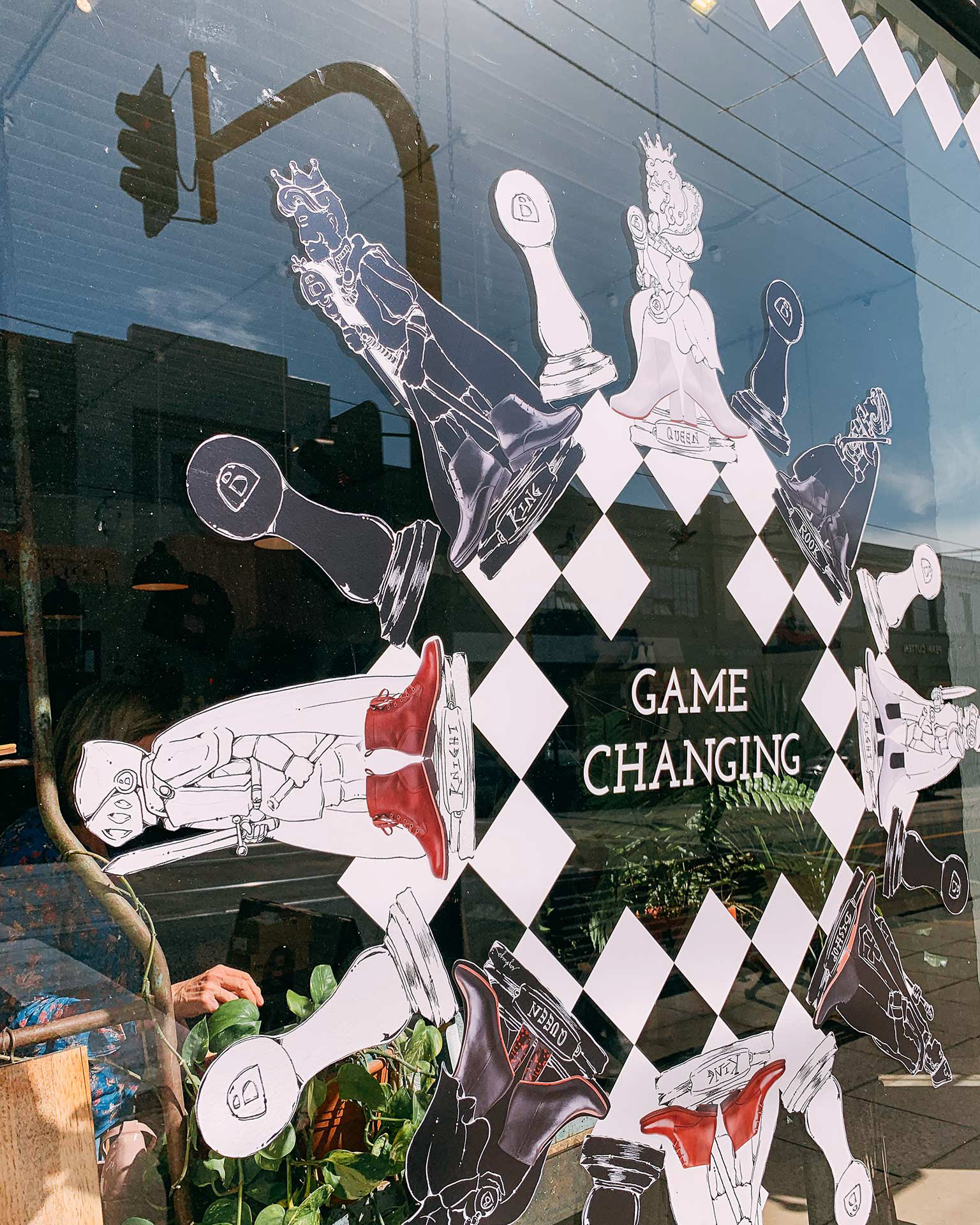 Each piece (except for the king and queen) has 2 versions – men's footwear and women's footwear, plus Black & White side giving the illustrator an opportunity to feature the Autumn Winter collection. The figure is drawn traditionally with ink on paper then digitally edited and collated to showcase different offers and variations.